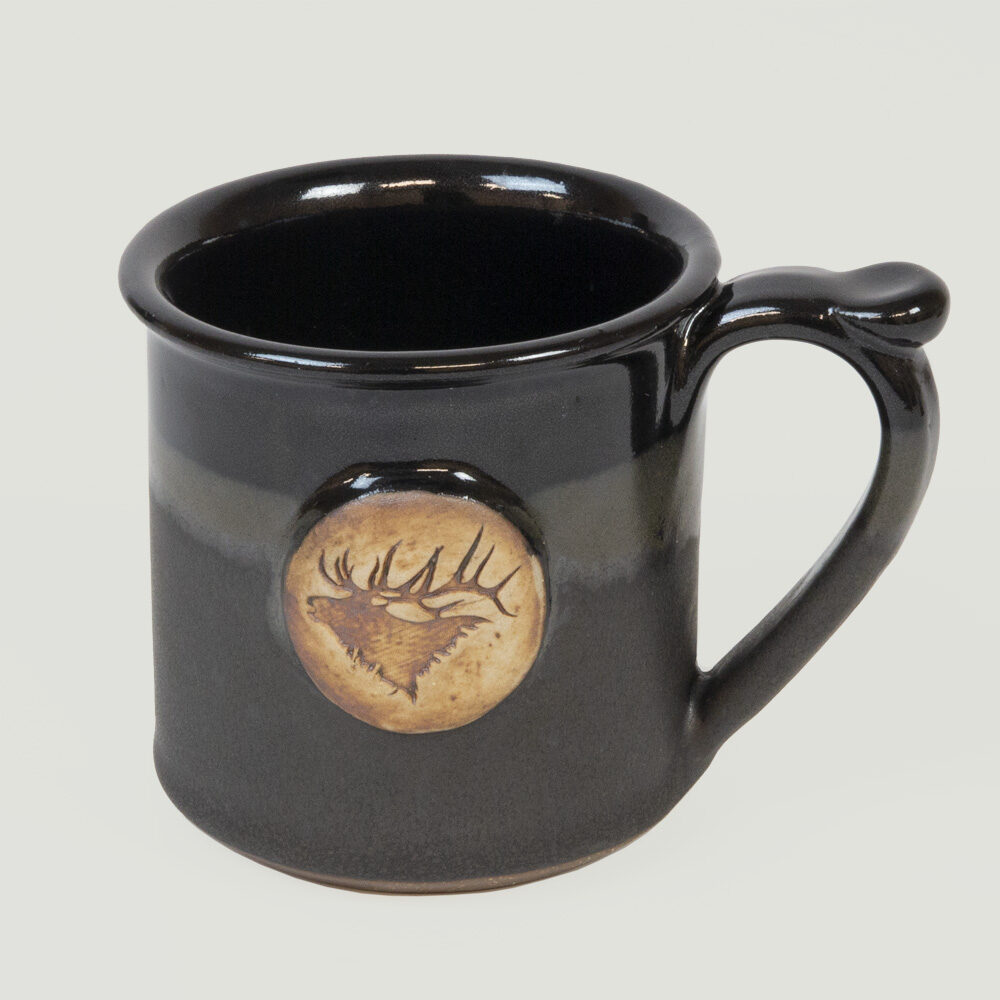 Elk Medallion Mug
Hand thrown pottery with custom elk medallion. Handmade to order in Montana.
Product Details
3.75" high by 3.75" diameter, 12 oz capacity.
Pottery is entirely handmade, therefore each piece does vary slightly from the next in size, color, and other details.
Color: Charcoal/Jet
A portion of the proceeds from the sale of this product will benefit RMEF habitat conservation projects.